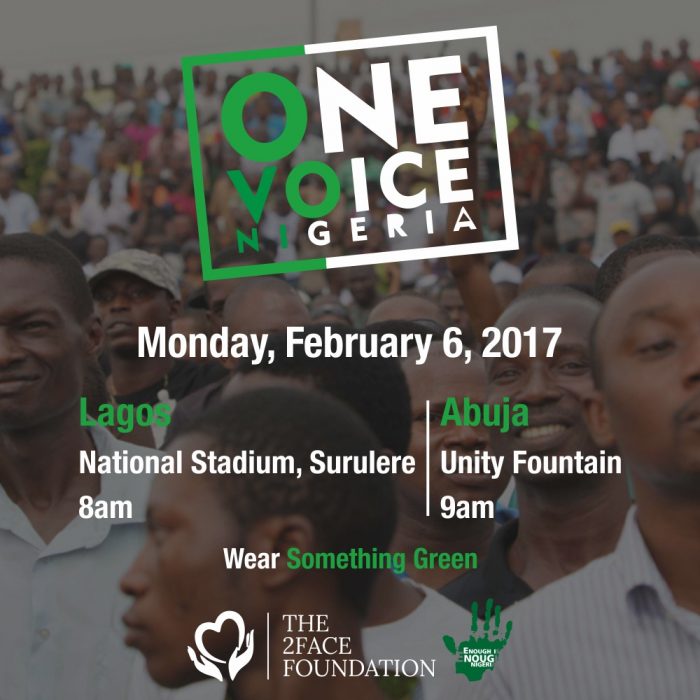 Enough Is Enough, EiE, a youth-driven civil society group, which served as the "official partner" of Tuface Idibia's planned nationwide protest, has issued a statement regarding the cancellation of the protest by the singer.
Tuface, in the early hours of the Sunday uploaded a video on Instagram in which he cited security concerns, and told his supporters that he had cancelled the protest to avoid loss of lives.
The One Voice marches were scheduled to hold in Abuja and Lagos on Monday and Tuesday February 6 and 7, 2017.
In reaction to the decision which apparently looks to be the singer's sole opinion, EiE, an All Progressives Congress-leaning civil society group, took to its social media page to call on Nigerians to turn out for the planned protest.
We respect @official2baba's security concerns but the rallies in #Lagos &#Abuja will hold.#IStandWithNigeria#OneVoiceNigeria
onevoice.ng

— EiE Nigeria (@EiENigeria) February 5, 2017
The group noted that the protest will hold with or without the artiste.
Controversies have trailed the initiation of the protest plan especially following the decision of the Lagos Police to halt the rally.
However, men of the Nigerian Police had shifted ground and offered support although concern have been raised due to the scheduled rally by the Buhari Support Group which has been fixed for the same day when the president is expected to arrive in the country from his 10-day medical vacation.‎